Knapheide Service Bodies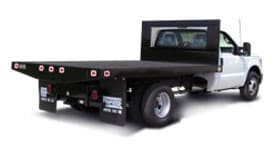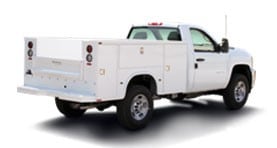 Knapheide is the leading manufacturer of standard service bodies. We've put forty years of ideas and innovation into our service bodies so you can have the best in the industry. The external compartments offer protection from the outside elements and allow the technician to access their equipment without having to climb into the truck bed.
Knapheide's Value-Master X is the value priced heavy duty platform. The Value-Master X is available in a wide variety of lengths, ranging from 7 1/2 all the way up to 26 1/2 and can be upfit to a wide range of chassis applications as well. The PVMX is Knapheide's most popular platform. From hay bales to bricks, the Value-Master X has hauled it all. With durable floor choices ranging from wood to apitong to smooth steel to treadplate overlay, this platform comes with enough different options to make it suitable for your application.
Hours
Monday

7:30am-6pm

Tuesday

7:30am-6pm

Wednesday

7:30am-6pm

Thursday

7:30am-6pm

Friday

7:30am-6pm

Saturday

7:30am-2pm

Sunday

Closed